A sport bottle with your company's corporate identity or just the logo is a perfect business gift or promotional tool.
Sports bottle designed with your corporate identity?
A sports bottle printed with your company's corporate identity? Designing a bottle for your sports team? Or design a unique sports bottle that's just right for your company?
This is possible at Eurobottle! We manufacture and print high-quality sports bottles that are also 100% recyclable. In this process we use food-safe ink by silk-printing. Because of the use of silk-printing, you can use up to 6 print colors for printing a water bottle. We are happy to help you with designing the print of your perfect water bottle.
Promotional tool & business gift
A sport bottle with your company's corporate identity or just the logo is a perfect business gift or promotional tool. For example, a sport bottle is great to use as a promotion to sponsor an event. This involves linking your brand to events suitable to your business. And if there is anything good for promoting brand perception, this is it.
When thousands of athletes drink from a sports bottle, with your brand, during an event, you are sure to make an impression. The sports bottles are still in the picture after the event. For example, in gyms and at sports clubs. In this way, your brand will be repeatedly highlighted in various places via the sports bottle.
Does your company or brand have something to do with health, sports or active lifestyles? And do you value sustainability and the environment? Then we are a perfect match!
Own factory in the Netherlands
In-house production allows us to design a fully custom made product for your organization in addition to our standard range. Curious what we can do for you in this? Contact us for more information.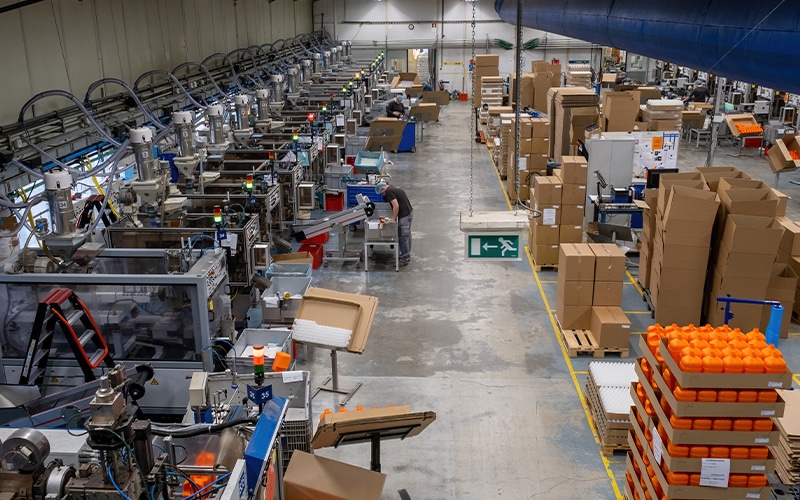 Since 1994 Eurobottle has been producing sport bottles. Thanks to years of experience, our sport bottles have been constantly developed. As a result, we have designed sport bottles with the perfect grip and ideal drinking comfort. But what truly distinguishes us is the material of our sport bottles. This is because these are 100% recyclable. And not only that, we developed the first water bottle made of biobased plastic. Made of natural material that is completely recyclable and, unlike traditional plastics, does not harm the environment.
They already opted for Eurobottle
Several companies already chose Eurobottle sport bottles, water bottles, bottle crates or shakers. Check out our inspiration page for examples.
Use the contact form below, or call one of our staff members directly.