Sustainable sports and water bottles
All of our products are 100% recyclable
Customizable according to your needs
No inspiration? Let our design team create something for you!
Produced in the Netherlands
Printed and assembled in collaboration with a social enterprise in Belgium

Traditional, functional design
Easy-to-open snap cap
Biobased, 100% recyclable
Order from 300 pieces
Many colors for bottle, cap and nozzle
Available in 330, 500 and 750 ML

Extra grip for a firm hold
Visi-stripe with scale
Biobased, 100% recyclable
Order from 300 pieces
Many colors for bottle, cap and nozzle
Available in 500 and 750 ML

Large printing area
Convenient screw cap
Biobased, 100% recyclable
Order from 300 pieces
Many colors for bottle, cap and nozzle
Available in 500, 750 and 1000 ML
Indestructible
Order from 30 pieces
Holds 10 sports bottles
Choose from 6 colors
Printing on both sides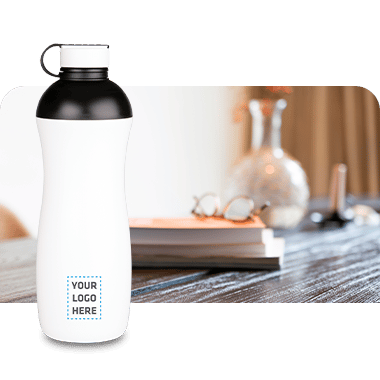 Solid durable water bottle
Biobased, 100% recyclable
Choose from 7 colors for the water bottle
Choose from 2 colors for the cap
Available in 500 ML
Long nozzle for ice hockey players
350 ML shakers
These sports bottles have a special soft touch coating for a matte look. Together with the functional design and grip, this ensures excellent hold even in wet conditions. Eurobottle bottles are always recyclable and dishwasher proof.
Sustainable and excellent for recycling! The major advantage of biobased plastic compared to traditional plastic is that it emits significantly less carbon dioxide (CO2) during the production process. In fact, the production of 1 kilo of biobased plastic reduces more than 3 times the weight of CO2 from the atmosphere! We believe that if you want to contribute to a better environment, your best option is to choose a biobased bottle from Eurobottle!
Use the contact form below, or call one of our staff members directly.